2017 Highlander II – In the Valley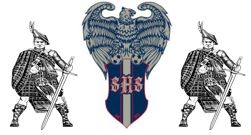 Highlander II Camp – In the Valley
The most popular summer soccer camp in the 6-town area of the Valley is coming to Mad River Park!!  Highland Soccer Systems is pleased to announce expansion to a second full camp this summer – more fun, more Highlander Cup and more popsicles!
If you have had the opportunity to participate in the previous Highlander Camps at Harwood HS, you won't want to miss a second camp!  Responding to folks that want a second opportunity or couldn't make the first dates, a second, nearly identical Highlander Camp will be held in July at Mad River Park.  Same staff, same games, and now twice as much!  Come to one, come to the other, come to both – and bring your friends and family to "the best soccer camp I have ever been to".
**Special camp times and pricing for 'lil "Landers (ages 6 & under)
Dates & Times:
Monday July 17th through Friday July 21st, 2017
9:00 AM – 12:00 PM each day
9:00 AM – 11:00PM for ages 6 & under
Mad River Park (home of Mad River Soccer)
Cost:
$145 per player ($125 for ages 6 & under)
$100 for a second player in any single family
**Early registration discount of $20 for any registrations received prior to May 1st, 2017
(need-based scholarships available)
*Please Note: Registration only reserves a place in camp, full tuition payment guarantees your child's spot. Your registration submission will hold your child's spot in camp for 14 days. If tuition has not been received within 14 days, your child's spot may be released.
Additional Registration and Payment Options
Via check and USPS:
If you would like to register your child using the USPS, please print out the paper registration form below.  Also, if you have already registered your child but not paid for him/her during the online registration process, you may alternatively submit tuition via check made payable to:
Highland Soccer Systems PO Box 7 Waterbury, VT 05676  
2017 Highlander II – in the Valley (paper)